What They're Saying
"Barry Louis Polisar marches to a decidedly different drummer… funny, irreverent, and simply delightful."
School Library Journal


"Off-the-wall, but right on target."
Teacher Magazine

"Polisar is clearly not most contemporary children's entertainers. His songs always reflect the kid's view and that's part of Polisar's charm."
Entertainment Weekly

"Barry Louis Polisar takes the childen's side."
Newsweek Magazine


"Children love him and so do adults…He's well worth seeking out."
US News and World Report


"Barry Louis Polisar is an irreverent wit."
Booklist, American Library Association


"It is the rare children's entertainer who can actually capture the attention of both kids and their parents. Barry Louis Polisar does it and you can't help but laugh."
All Things Considered, National Public Radio


"Barry Louis Polisar is a kids music legend."
Newsday's Parent & Children Magazine, Long Island, New York


"Barry Louis Polisar sings songs, plays guitar, reads from his books, recites poetry and tells stories. Most important, he gives kids the giggles. Tons of giggles. And the children might be joined by chuckling parents that Polisar entertained 30 years ago"
The Washington Post, Washington, DC


"Barry's first recordings came out on vinyl thirty-five years ago and were almost radical at the time. His work set a whole new path for children's music.
Dr Demento, Syndicated Radio Host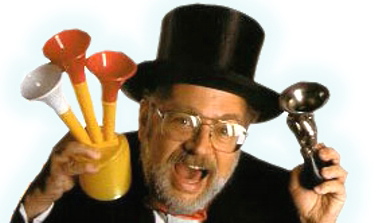 "Polisar is a one-of-a-kind triple threat: author, musician and TV personality. He manages to combine all aspects of entertainment in order to captivate kids – and adults! An unconventional, yet spot-on children's entertainer and education advocate.
PBS Parents

"He knows what it's like to be a kid."
St Louis Post Dispatch, St Louis, Missouri

"Polisar is a clever subversive who sweeps us up in the fun… Anybody who's that incorrigible is going to be cherished by a lot of kids."
Green Bay Press Gazette, Green Bay, Wisconsin


"When Polisar wails about being forced to eat his asparagus or comb his hair, he's speaking for countless children who don't have his ability to rebel through rhyme…his greatest asset is his ability to think like a child."
Herald American, Syracuse, New York


"Kids all over remember Barry's songs fondly, and now sing them gleefully as adults. Some people never grow up and we are very glad! "
Kids Public Radio, The Network for Kids

"This pioneering children's entertainer currently has produced more than a dozen albums and nearly as many children's books, done live programs in most of the 50 states and D.C. (including at the White House and Kennedy Center), toured Europe several times and starred on an Emmy Award-winning children's show, "Field Trip." Generations of youngsters and even "Sesame Street's" Big Bird have sung Mr. Polisar's colorful tunes."
The Washington Times, Washington, DC

"Polisar writes with a humorous yet lifelike twist."
Sunday Oklahoman, Oklahoma City, Oklahoma

"Some of his lyrics are zany and some are plaintive, echoing a kids feeling that the world is closing in on them…the key to Polisar's rapport with kids is that he treats them as equals."
The Ledger Star, Norfolk,Virginia


"Barry remembers squabbles with his sister,having to finish everything on his plate and wondering why teachers don't always like their students. And because he remembers, children like Barry Polisar."
La Crosse Tribune, La Crosse, Wisconsin


"Just the sort of subjects that strike a responsive chord in children."
Children Today Magazine

"An honest view of a kid's world that kids and a lot of adults find refreshing."
Winchester Star, Winchester, Virginia


"He's Father Goose."
Daily News Miner, Fairbanks, Alaska


"Welcome to the Barry Louis Polisar view of childhood–a view children all over the United States applaud as accurate."
Indianapolis News, Indianapolis, Indiana

"Barry Louis Polisar is a pioneer in contemporary childrens' music…His kid charisma comes through loud and clear."
Detroit Free Press, Detroit, Michigan


"His songs are humorous anthems to outrageousness that will have non-conformist children clamoring for more."
Chicago Tribune, Chicago, Illinois


"Hardly the everyday nursery rhyme Pablum or 'namby-pamby' ditties for kids."
Dayton Daily News, Dayton, Ohio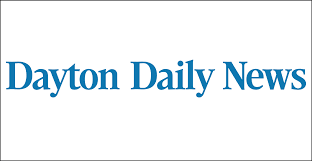 "These are recordings kids will love."
Good Housekeeping Magazine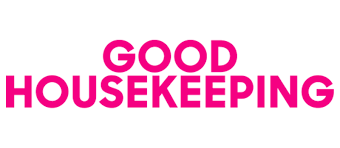 "Barry Louis Polisar writes about kids…real kids…his songs are delightful."
Phoenix Gazette, Phoenix, Arizona


"Its the lyrics that matter in the songs of Barry Louis Polisar."
Learning Magazine

"Polisar's music is as contagious as the common cold in a kindergarten. The only way you won't enjoy these songs is if you somehow managed to skip childhood yourself."
Deseret News Magazine, Salt Lake City, Utah

"Barry Louis Polisar writes and sings songs kids can really identify with"
Sacramento Bee, Sacramento, California

"Polisar's songs examine children's hidden thoughts and feelings in an honest and humorous way."
Richmond Times Dispatch, Richmond, Virginia

"Barry Louis Polisar is a one-man symphony of comic anarchy. At a time when vast numbers of our kids see school as endless drudgery, Polisar says otherwise. He says, isn't the English language fun?"
The Baltimore Sun, Baltimore, Maryland

"Polisar really knows how to make kids laugh."
Parents Express Magazine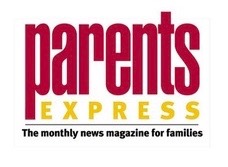 "He's "write" in tune with kids."
Patriot News, Harrisburg, Pennsylvania


"A big hit with kids."
Observer Dispatch, Utica, New York

"Polisar does a fine job at reaching kids."
Learning Magazine

"Polisar fans will be delighted. His sly rhymes inform the reader even as they poke fun at their subjects."
Publishers Weekly

"Barry pokes fun at the underside of childhood like a fisherman dredging up beasties. He brings hidden things out in the open and it is as healthy for kids as it is for adults to see frustrations in the bathing light of humor."
Laughmakers Magazine


"He appeals to a wide audience of children–and adults who can still think like children."
Gifted And Talented Magazine

"Polisar is unique in the world of children's recordings and guaranteed to knock the socks off your kids."
Detroit News, Detroit, Michigan


"Polisar is well known to kids with some method to his madness."
Annapolis Capital, Annapolis, Maryland

"Tales that make children's eyes light up and their smiles break into laughter."
El Paso Herald Post, El Paso, Texas


"Polisar can relate to the problems that many youngsters face today."
Springfield Daily News, Springfield, Missouri

"Everyone has had incidents which are not laughing matters, but to Barry Louis Polisar, that's just what they are: something to laugh at."
Bristol Herald Courier, Bristol, Tennessee


"Kids of any age love him."
Christian Science Monitor

"Kids thoroughly enjoy listening and singing along with Barry Louis Polisar. He talks to kids in a way that is direct but never condescending. Kids love him–he reaches children in their funny bone."
Growing Up With Music:
A Guide to the Best Recorded Music for Children


"His songs are about the experiences and interests of children."
The Weekly Reader

"Barry Louis Polisar is a clown, minstrel, first-class lunatic, and the best kind of hero: outrageous andirreverent, all under the license of being irrepressibly funny. Kids–big and little–love him. Well worth selling all your child psychology texts for."
The Co-Evolution Quarterly

"A true original. If you believe a little rebelliousness is good for the soul, by all means check out Barry Louis Polisar."
Family Fun Magazine

"Barry Polisar has the unusual ability to write about children as seen from a child's point of view.Popular with kids because they can relate to the situations."
Teacher Magazine

"Young audiences will appreciate his off-beat sense of humor"
School Library Journal


"Barry Louis Polisar is an American treasure. He has altered forever the way children and adults communicate through music. He's irresistible to kids who have long needed a determined and articulate spokesperson to remind the world of childhood's realities."
All Ears Guide to Music for Children

"He's the Pied Piper."
The Boston Globe, Boston, Massachusetts

"A Parent's Pick!"
Parents Magazine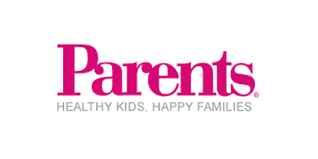 "Polisar is a treat."
Family Times Magazine


"Polisar's work could be, line for line, the most entertaining literature in the business thoroughly outrageous."
The Deseret News, Salt Lake City, Utah

"Polisar still hasn't forgotten what it's like to be a kid."
The Press, Atlantic City, New Jersey

"Adults will laugh and kids will howl with glee."
Daily Press, Newport News, Virginia


"A kids world brought to life."
Star Ledger, Jersey City, New Jersey

"He sees life through a child's eye."
Chicago Tribune, Chicago, Illinois


"We all remember our childhood and Barry Louis Polisar wants to make sure we don't forget it."
Rapid City Journal, Rapid City, South Dakota

"Barry Louis Polisar hasn't forgotten what it's like to be a kid. He deals with real kids."
Washingtonian Magazine, Washington, DC

"His music is spreading like a kiddie rebellion all across the country…it's no wonder–Polisar is too good to be kept a secret and he's good in a market that needs him desperately."
The Baltimore Sun, Baltimore, Maryland

"Better than Beverly Sills!"
Paula Schlaffman, age 9 (she's over thirty now!)

"Listen to his songs with your kids. They'll explain the jokes to you."
Virginia Pilot, Virginia Beach, Virginia

"Barry's lyrics hit home with anyone who has ever giggled at the mention of underwear. When word got out that Polisar would be in Andover, the tickets went quickly. The heavy sales prompted planners to add a second concert."
Eagle Tribune, Andover, Massachusetts


"Polisar changes his voice to fit the character he is portraying. He leads the children in rousing choruses of songs about dogs, monsters and children who get in trouble."
The Chicago Tribune, Chicago, Illinois


"It's obvious that Polisar has a good rapport with kids. In concert he is a lively performer and in the informal poetry and writing workshops he holds in schools, he is relaxed and open."
The Houston Chronicle, Houston, Texas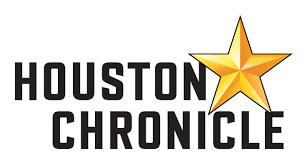 "Barry Louis Polisar is very good at what he does: firing up kids imaginations, letting them know it's okay to write about everyday life and the stuff that exists only in their imaginations."
The Citizens Voice, Wilkes Barre, Pennsylvania


"Polisar, the winner of the Parents' Choice Award for his recordings, has written songs for Sesame Street and has performed at the Kennedy Center and Smithsonian Institution. He performs throughout the United States and instills in children the message that you can use the creative process to write about anything from your own experience"
The Houston Post. Houston, Texas

"A delightfully subversive antidote to Mr. Rogers"
Tom Lehrer

"Barry Louis Polisar was an early pioneer of children's music when his wacky and wonderfully innovative songs began eliciting giggles two decades ago."
School Library Journal


"Zany and somewhat sophisticated, Polisar's poetry is a great way to show the child interested in poetry how much fun you can have writing verse. But it's also an education about the topic of his rhymes."
First Coast Parent, Jacksonville, Florida


"Forget Raffi. Barry Louis Polisar writes children's songs and children of all ages should listen to his witty, intelligent tunes."
The Des Moines Register, Des Moines, Iowa


"Polisar's witty, irreverent folk-pop tunes tromp around with impunity where few kid's artists dare to venture. But to reduce Polisar to a purveyor of kid-pleasing gross-out ditties is to ignore his considerable artistry as a satirist and humorist with plenty of adult appeal."
Family Fun Magazine

"Delightfully warped, wickedly funny."
Parenting Magazine

"Barry Louis Polisar demonstrates more respect for children than just about any other artist, celebrating them as they are and encouraging them to laugh at themselves."
Booklist
American Library Association


"Adults and children alike are alternatively charmed and disarmed by these humorous songs of childhood."
The Tribune, Tiffin, Ohio


"If you've never experienced the work of Barry Louis Polisar, you have a treat in store."
Montessori Life

"Polisar's songs and books deal in a gentle and humorous way with issues of importance to the lives of young children."
Children's Book Author Committee, Pen American Writers Center


"Your work is wonderful…we laughed so hard, we spit our food."
Judy Blume, Author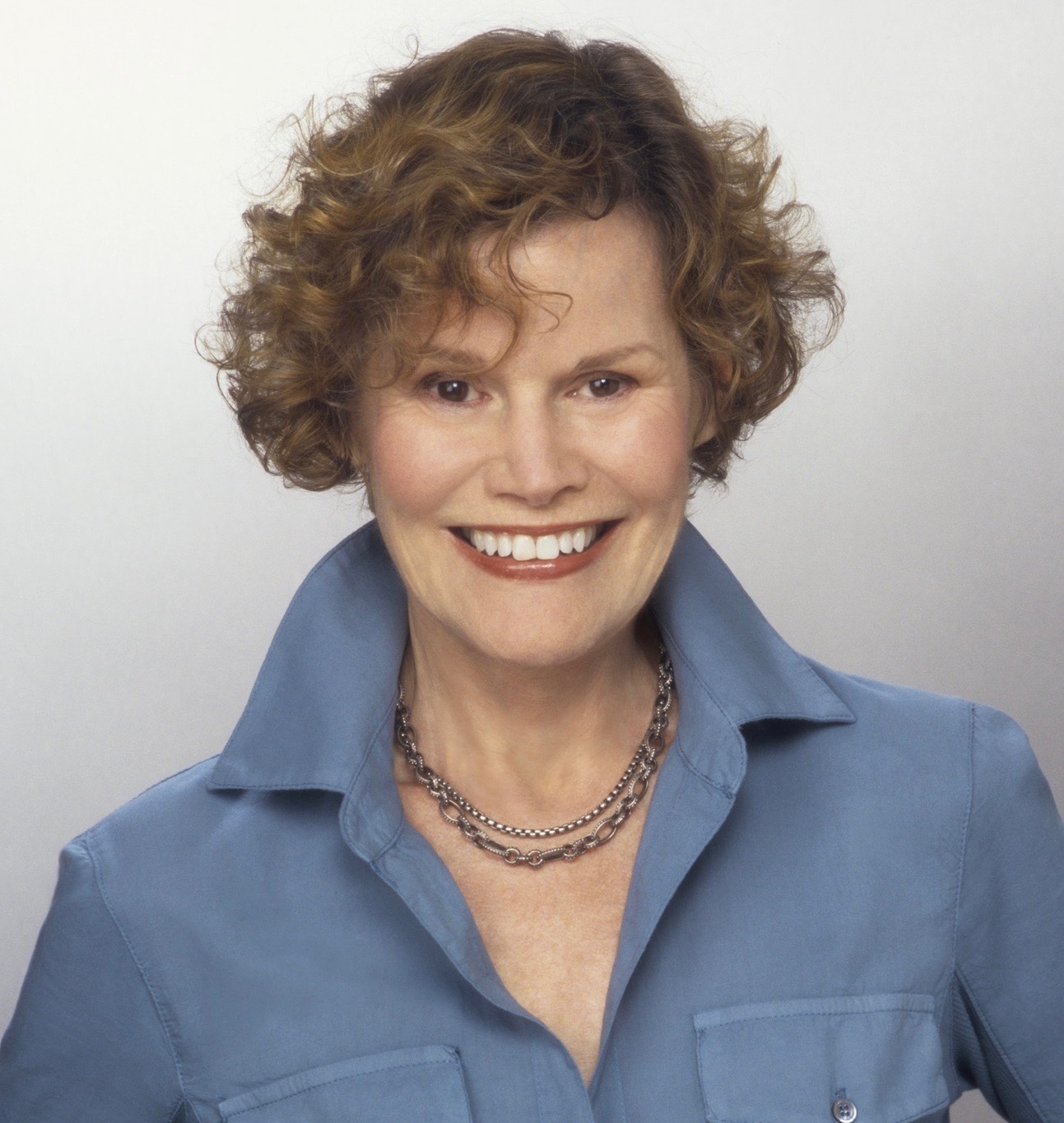 "Children love his songs."
Savannah Morning News, Savannah, Georgia

"He draws children into his world."
The Chronicle, Olympia, Washington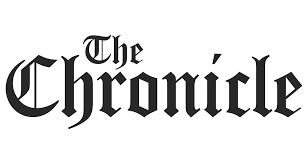 "This author and musician delights in the absurd….and the lesson is not lost on kids."
The Herald News, Passaic, New Jersey

"Must-have children's recordings…Timeless music that will delight all ages again and again. Polisar appeals directly to kids — and to adults who realize that a little attitude is healthy. He lets kids know there's at least one grown-up who understands what they think about. "
Detroit Free Press, Detroit, Michigan


"Two lines into his first song, Barry Louis Polisar, lyricist and satirist, had 300 children captivated, and they remained so by his amusing yet meaningful songs."
The Washington Post, review of Barry's appearance at the John F. Kennedy Center for the Performing Arts


"He playfully explores the childhood experience."
American Teacher Magazine

"The key to Polisar's rapport with kids is that he treats them as equals."
The Ledger Star, Norfolk, Virginia


"Barry Louis Polisar is a pioneer in contemporary children's music."
Providence Journal, Providence, Rhode Island


"Barry Louis Polisar's children's recordings have become a standard: well-loved by a couple of generations of youngsters since he began recording."
School Library Journal


"Filled with comic rebellion and mixed with an innate understanding of childhood."
Georgia Family Magazine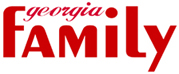 "Barry Louis Polisar is still outstanding…with an added sense of comic anarchy that appeals to anyone's sense of fun. It is no insult to say that Barry Louis Polisar has the mind of a child…goofy songs that resonate with real kids. "
Kathy O'Connell, host of WXPN Radio's Kids Corner, Philadelphia, Pennsylvania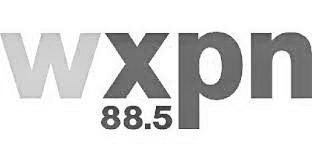 "Holy Doody balls! I love Barry Louis Polisar. He is a genius at what he does. My hero."
Gene Weingarten, The Washington Post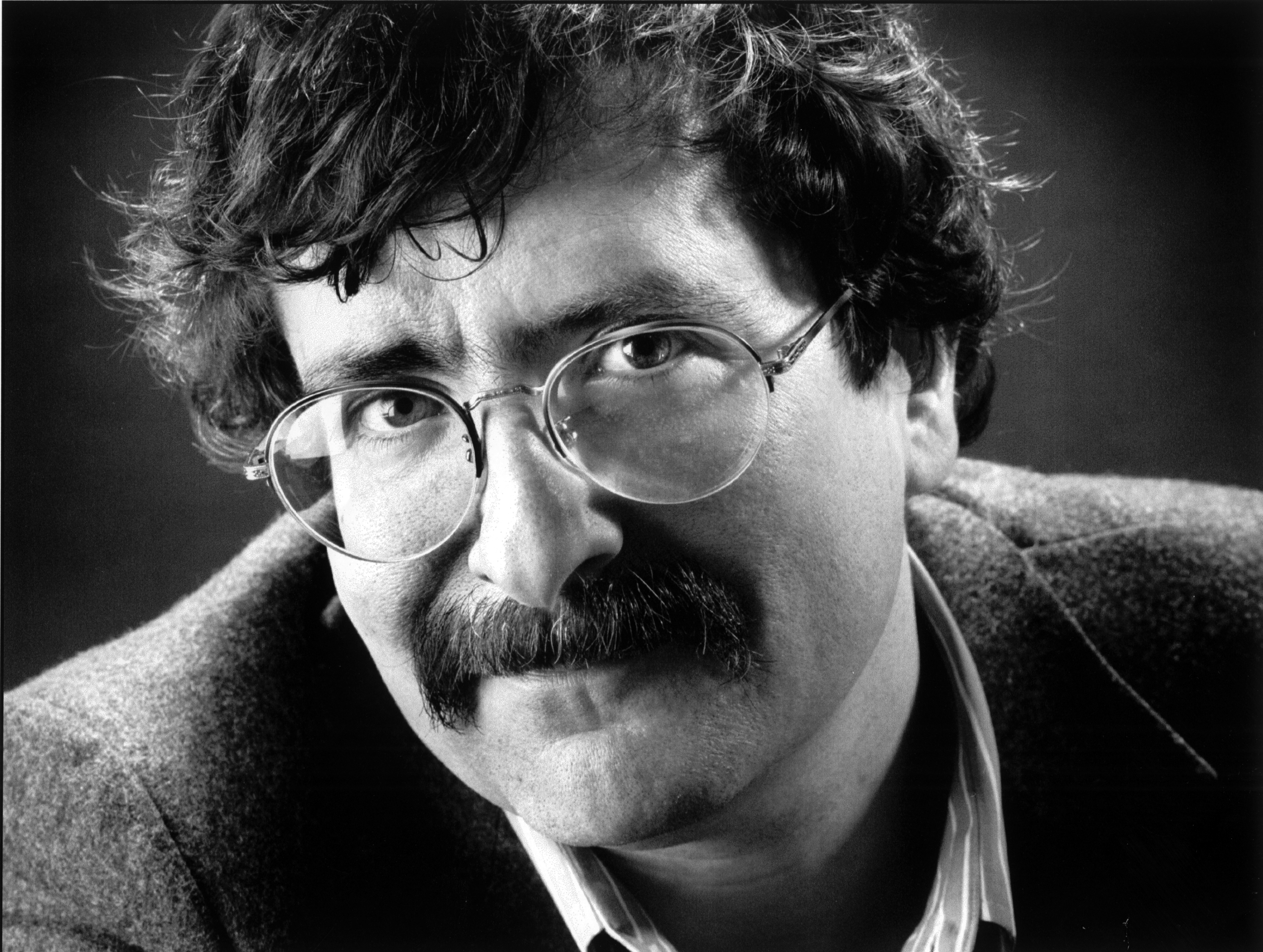 "Your work is exceptional."
Parents Choice Foundation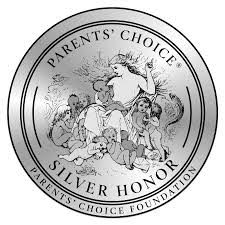 "My very first encounter with Barry Louis Polisar's unruly genius was an early 1970s NPR broadcast on his music. Howling with laughter, I crawled to my phone to find out who in the world had captured so engagingly the world of children and the widespread abuse of authority and trust of those who stood above them."
Len Berkman, Professor of Theatre, Smith College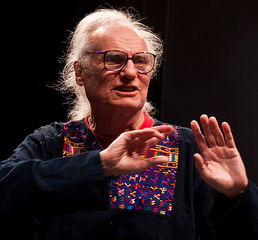 "Polisar hits high notes with students. "
Derry News, Derry, New Hampshire


"Polisar draws laughs in Vero Beach. "
The Press Journal, Indian River County, Florida


Kids and adults will giggle and guffaw as they listen."
The Journal Star, Lincoln, Nebraska


"Keeps kids in stitches."
The Miami Herald, Miami, Florida


"Polisar's ability to capture childlike humor, fear excitement and wonder has always been obvious."
School Library Journal


"He's dog-gone funny."
The Register Guard, Eugene, Oregon


"All I Want is You by Barry Louis Polisar is one of the best love songs ever written."
The Hindustan Times, Dehli, India

"The place was rocking when Barry hit the panhandle."
The Florida Ledger, Winter Haven, Florida
(okay, so this was actually describing Hurricane Barry
in 2001…but we couldn't resist)