Concerts and Author Visits
Barry Louis Polisar presents concerts and author visits at elementary schools, middle schools, high schools, colleges, libraries, museums, and performing arts centers from Washington, DC to Fairbanks, Alaska. He can present grade level programs or back-to-back sessions for combined grades and can also present a family program in the evening.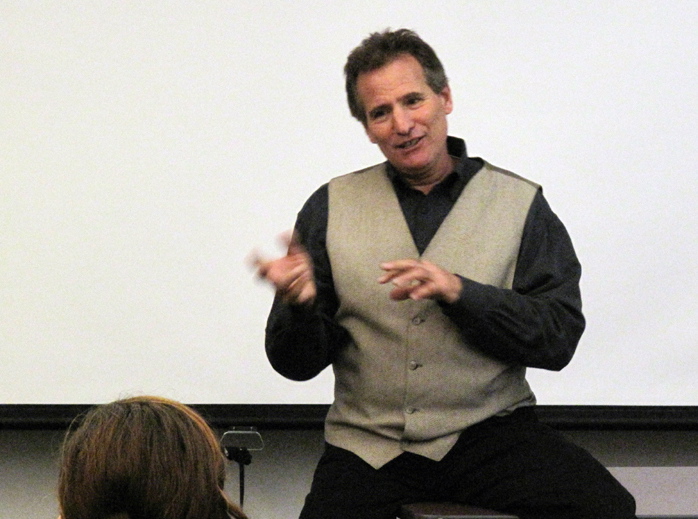 "Polisar's down-to-earth, friendly demeanor, coupled with his repertoire of humorous songs, is a hit with elementary students. "It's hard to get an author that connects with kids through all grade levels," said Dana Newman, manager of the county library branch. "The connection he's made with kids is the best I've ever seen. I think it's almost magical the way he does it."
–Maryland Gazette Newspaper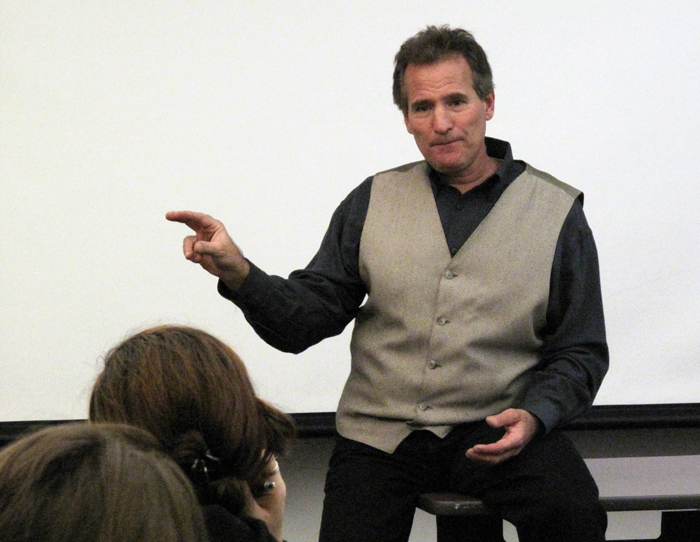 Barry will inspire and delight your students, teachers and parents with his entertaining stories, witty poems, funny songs and engaging books. He is the rare author who can vary his program to accommodate different grade levels and his presentations are equally appealing to younger and older students.
"Just when they're convinced that it's all about the laughs, Polisar stretches beyond, drawing the students into the writing process."
–The Florida Sun Sentinel
Miami, Florida
Barry is a 5-time Parents Choice Award winner whose work has won numerous other awards (including two Emmy Awards for Field Trip, the educational TV show he hosted). Barry has performed at The White House, The Smithsonian, The Kennedy Center and in schools all over the US and Europe.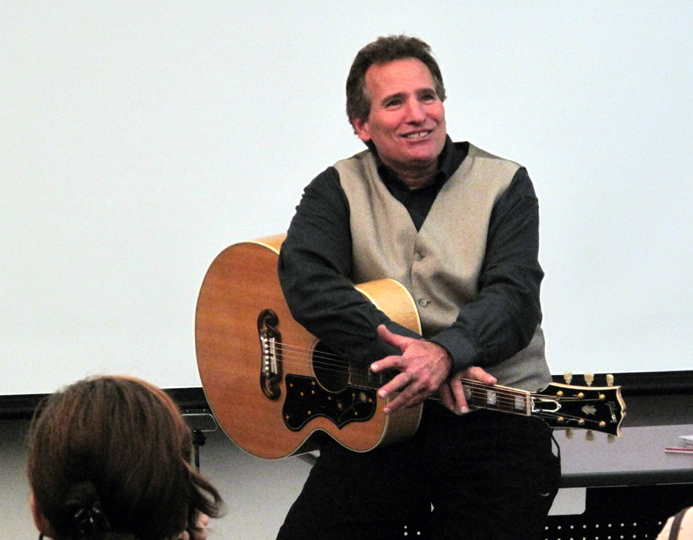 "Whether its a book or a song, Polisar's work always has two meanings."
-The Pharos Tribune 
Logansport, Indiana
When your school brings Barry to visit, you are not only getting a renowned author for children, but also a well known performing artist. His workshops, author talks and concert presentations are dynamic, energizing and funny! He's not just an author; he's an author with a performer's personality.
"Bringing Barry Louis Polisar into the schools–and they've been doing it all around the country for years–is a stroke of genius. He's a wonderful take-off point, a place to tell children about language and shared anxieties and music and a thing called a sense of humor. Anybody who's ever taken their kids to a Polisar performance is struck by the joy in the room. The kids fill the place with laughter and shouts of recognition as their parents beam at the happiness on the kid's faces.
-The Baltimore Sun 
Baltimore, Maryland