The Vespers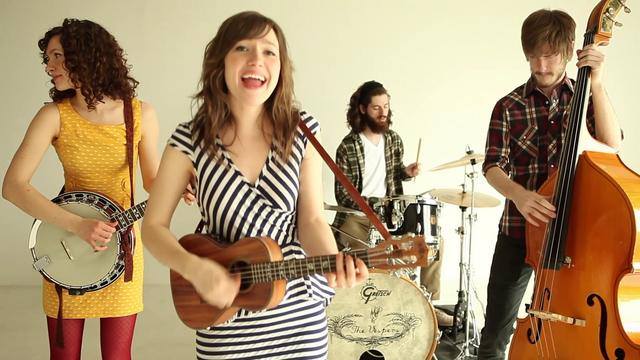 The Vespers are a Nashville, Tennessee band with a sweet sound, made up of sisters Callie and Phoebe Cryar. They are now backed up by brothers Bruno and Taylor Jones on bass and percussion.
Callie and Phoebe first heard Barry's music on the Juno Soundtrack and recorded the song Barnyard Stompfrom his last album, Old Enough to Know Better.
As an added bonus, they went back into the studio and did a cover of Barry's song All I Want is You from Juno and their angelic sounding voices make a a perfect song to open the Tribute Album.
Listen to  their version of "All I Want is You":
Listen to their version of "Barnyard Stomp":