Rutherford B. Hayes is Dead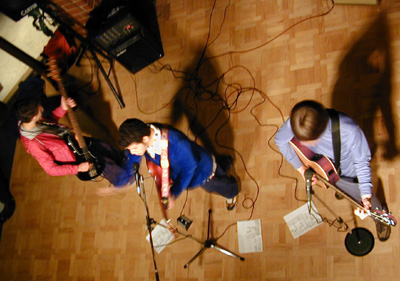 Rutherford B. Hayes is Dead is a trio based out of Oak Park, California made up of Chris Donlon, Jason Krane, and Wes Lagattolla. They have been friends since Kindergarten–and fans of Barry's music.
They recorded an inspired cover of Barry's song I'm a Slug with growling guitars and vocals and then went back into the studio to cover Barry's classic Cyclops love
song, The Apple of My Eye.
Listen to their version of "I'm a Slug"
Listen to their version of "Apple Of My Eye"