"Barry Louis Polisar is clearly not most contemporary children's performers. He has been his own sub-species of troubadour since his career began. Naughty Songs is quintessential Polisar. His songs reflect the kids view and he takes glee with over-dubbing himself into a chorus and seeing how funny his voice can sound. A child let loose in a studio would do the same and that's part of Polisar's charm."
Entertainment Weekly
"Barry Louis Polisar's older songs are given newer arrangements and added instrumentation. Fiddles, mandolins, back-up vocals and more bring a new-found richness to "Never Cook You Sister in a Frying Pan," "Don't Put You Finger Up Your Nose," "A Brontosaurus with Bronchitis" and other outrageous songs that Polisar is known for. Polisar has the right idea by making good songs even better."
School Library Journal
"He's the Pied Piper."
The Boston Globe, Boston, Massachusetts
"Off-the-wall, but right on target."
Teacher Magazine
"The lyrics matter in the songs of Barry Polisar."
Learning Magazine
"Barry Louis Polisar is a pioneer in contemporary children's music."
The Providence Journal
Providence, Rhode Island
"He Playfully explores the childhood experience."
American Teacher Magazine
"Listen to your kids. They'll explain the jokes to you."
The Virginia Pilot
Virginia Beach, Virginia
"Rebel spirit intact, Polisar pelts his listeners with a perfectly polished batch of wacky, imagination-stretching, roundly hilarious songs suitable to any parent/child team willing to poke fun at itself. After spinning this disc in its entirety, one gets the sense that there's probably no better advocate for those under three feet. By refusing to make nice on his records and instead zooming in on the not so warm-and-fuzzy aspects of kids' lives, he gives them oft-overlooked props. That he's so funny is the kicker that ought to convince more folks to give him a listen."
Tammy La Gorce Reviews
Amazon.com
"Better than Beverly Sills"
Paula Schlaffman, Age 9
(okay, so she's thirty now!)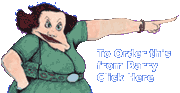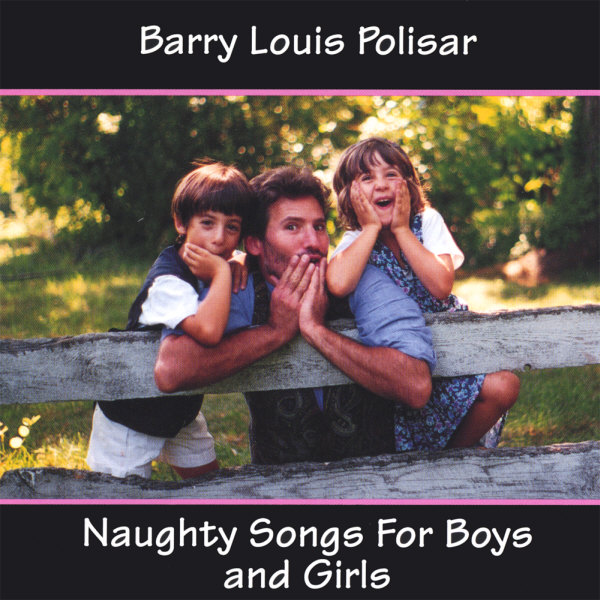 Naughty Songs
for Boys and Girls
Barry Louis Polisar
$14.95, CD
ISBN 0938663-45-3
Barry Louis Polisar is a born storyteller--but his stories are told through songs. He has done what few children's artists have been able to do: combine music, poetry and a keen sense of humor that can relate to a child's experience. Originally released in 1978 and still selling strong, this classic recording includes such favorites as "I Can't, I Can't" and "Don't Put Your Finger Up Your Nose" (we still think that's good advice!). A Landmark recording filled with genuine infectious humor and kid-friendly philosophy.
The All Ears Guide to Recorded Music for Children said, "Barry Louis Polisar is an American treasure. He has altered forever the way children and adults communicate through music. He's irresistible to kids who have long needed a determined and articulate spokesperson to remind the world of childhood's realities."
Click titles to hear most of the songs on Barry's CD--or download individual songs or album from Amazon.com, CdBaby.com, or






Listen to Barry's other albums: