"Polisar's down-to-earth, friendly demeanor, coupled with his repertoire of humorous songs, is a hit with elementary students. "It's hard to get an author that connects with kids through all grade levels," said Dana Newman, manager of the county library branch. "The connection he's made with kids is the best I've ever seen. I think it's almost magical the way he does it."
Maryland Gazette Newspaper
"Just when they're convinced that it's all about the laughs, Polisar stretches beyond, drawing the students into the writing process."
The Florida Sun Sentinel
Miami, Florida
"Whether its a book or a song, Polisar's work always has two meanings."
The Pharos Tribune
Logansport, Indiana"
"Bringing Barry Louis Polisar into the schools--and they've been doing it all around the country for years--is a stroke of genius. He's a wonderful take-off point, a place to tell children about language and shared anxieties and music and a thing called a sense of humor. Anybody who's ever taken their kids to a Polisar performance is struck by the joy in the room. The kids fill the place with laughter and shouts of recognition as their parents beam at the happiness on the kid's faces.
The Baltimore Sun
Baltimore, Maryland
Contact Barry
If you want to arrange an author visit, Barry will help guide you through the entire process.
References and Comments
Barry gets most of his bookings from teachers and librarians who have heard his presentation, so please read these.
Where has Barry performed? Locate schools and libraries all across the United States where Barry has visited.
Frequently asked questions
Who? What? Where? When?
Instructor Magazine
Read the article Barry wrote for instructor Magazine on using songs and stories in the classroom
We are bringing Barry to our school...Now what?
How to have a successful author visit.
Teacher Guide
How to relate Barry's books to the school curriculum: a one page link to classroom activities using Barry's books.
Teaching Web site literacy and search skills
How to use Barry's web site as a learning tool.
See how one school prepared for Barry's visit.
Free READ posters
Get one for your school or library.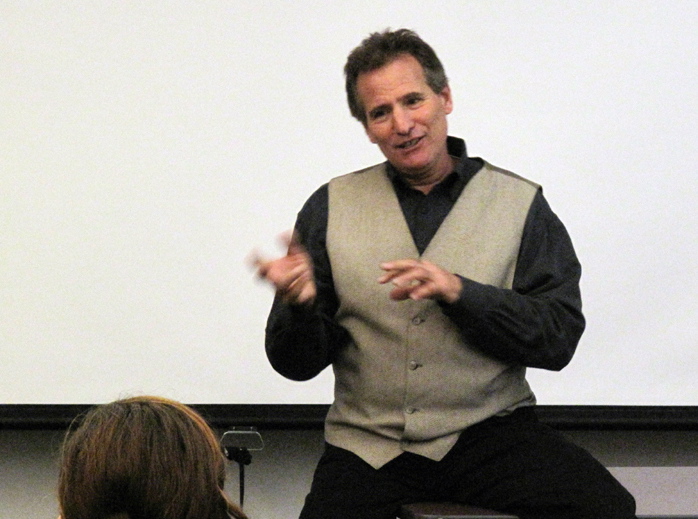 Author Programs
and Concerts
Barry Louis Polisar presents author visits and concerts at elementary schools, middle schools, high schools, colleges, libraries, museums, and performing arts centers from Washington, DC to Fairbanks, Alaska. He can present grade level programs or back-to-back sessions for combined grades and can also present a family program in the evening.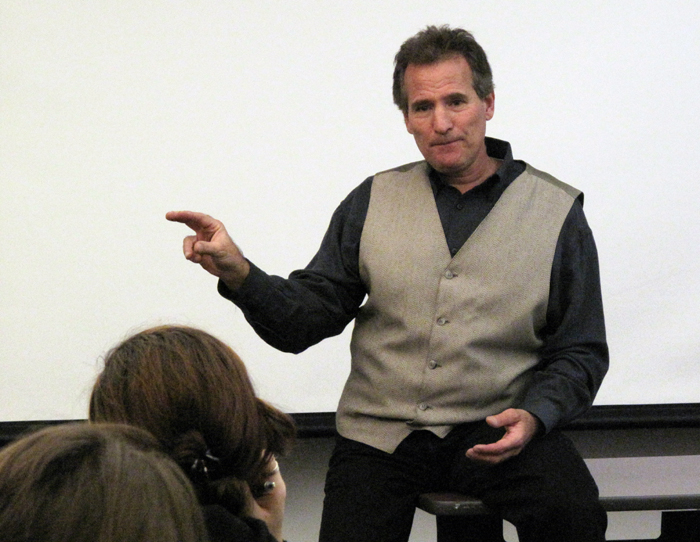 Barry will inspire and delight your students, teachers and parents with his entertaining stories, witty poems, funny songs and engaging books. He is the rare author who can vary his program to accommodate different grade levels and his presentations are equally appealing to younger and older students.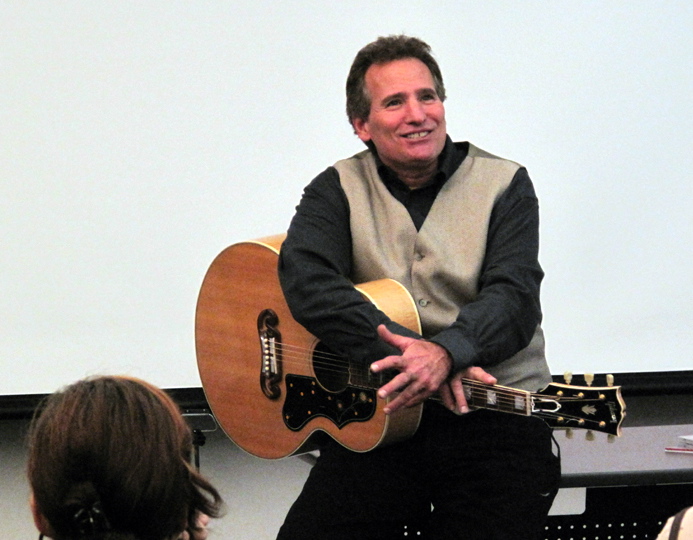 Barry is a 5-time Parents Choice Award winner whose work has won numerous other awards (including two Emmy Awards for Field Trip, the educational TV show he hosted). Barry has performed at The White House, The Smithsonian, The Kennedy Center and in schools all over the US and Europe.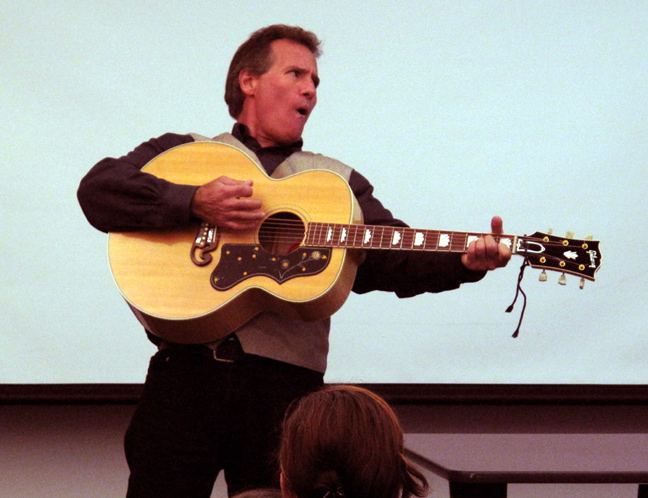 When your school brings Barry to visit, you are not only getting a renowned author for children, but also a well known performing artist. His workshops, author talks and concert presentations are dynamic, energizing and funny! He's not just an author; he's an author with a performer's personality.
Barry offers a special discounted rate for school presentations so that all students can have the opportunity to share his songs and stories. You can also help finance the cost of his visit by sponsoring an author autographing. Your school will receive a percentage of all proceeds from the book and music sales generated by his visit.
A picture is worth a thousand words; click here to see photos of one of Barry's 2016 school author visits.
Advance Materials
Before Barry visits your school, we will send you copies of his books and recordings, so that every teacher in the school can have a set of Barry's books in the classroom for the month before his visit. These books, along with a teacher's guide of helpful suggestions on how to integrate his books with the school curriculum, can be used by the teachers to familiarize the students with Barry's work and further enrich their experience.
If any teacher or student wishes to purchase a book or CD, Barry will autograph it on the day of his visit and your school will earn a percentage of all sales--or you can choose to pass the discount on to your students and teachers. All books will be sent to you as advance materials before Barry's visit and are fully returnable after his author visit is complete. A typical school earns $300-$500 from book and music sales and sometimes more.
If you want to arrange an event, Contact Barry and he will help guide you through the entire process.
Watch a recent TV News clip about Barry's school visits. The young student who narrated this short video managed to mangle Barry's name all three times she said it, but it's still fun to watch!