"Barry Louis Polisar's ability to capture childlike humor, fear, excitement and wonder has always been obvious from his song titles and lyrics. His interaction with the audience gives an even better understanding of the man behind such songs as "My Brother Thinks He's a Banana." In introducing many of his songs, Polisar lets the audience know some of the history behind them. Polisar sings about the world of a child, the adults they have to deal with, and the cliches they have to listen to. In all his songs, children and adults get a chance to laugh at how ridiculous we all can be....Family Concert is a good addition to already existing Polisar collections and a good introduction to the man behind the songs."
School Library Journal
"Polisar's unique blend of giggle-producing children's songs offers a refreshing alternative to the more didactic variety of much children's music. "Family Concert" is a worthy introduction to Polisar's music as well as a welcome recap of his choice songs."
Booklist
The American Library Association
"His lyrics affirm children's experiences. The live setting enhances this recordings appeal for those curious about the artist and the creative process, as Polisar comments on the inspirations for his songs, his career and the poetic justice of becoming the father of twins."
Sing Out Magazine
Order this CD from CDbaby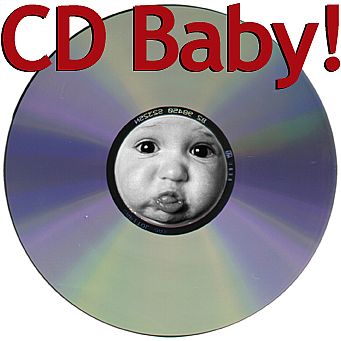 Download this CD or individual songs from iTunes here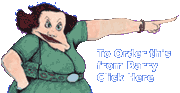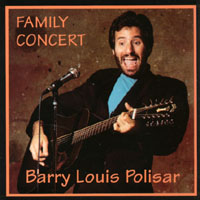 Family Concert
Barry Louis Polisar
$14.95, CD
ISBN# 0-938663-44-5
When Barry Louis Polisar performs, he speaks to the kid in young and old alike. Youngsters giggle and shriek and adults are transported back to their own childhood. His word pictures are of children too smart to conform to arbitrary standards. This recording features seventeen of Barry's songs recorded in a live, family show. Many of Barry's popular older selections are included in this 45 minute recording. Though the sound is not as full as Barry's newer recordings, this "Live" recording makes for a good "sampler" of Barry's earlier work.
Download the Songs on this Recording from iTunes:




Listen to Barry's other albums: