"He sees life through a child's eye."
The Chicago Tribune
Chicago, Illinois
"Barry Louis Polisar has been creating and performing kids' music longer and more consistently than anybody else I am aware of--and he has been more successful doing that than just about everybody else in the field. Barry celebrates the way that kids are, not the idealized way that grown-ups want them to be. It's no wonder that kids have made Barry so popular for so long. He speaks to them like no other writer."
--Eric Herman's Cool Tunes For Kids Music Blog
Get free sheet music & chords to Barry's song "All I Want is You" used in the film Juno
Get free sheet music & chords to Barry's song "Me and You."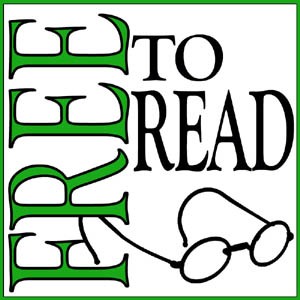 Read this book for free here


Order from your local bookseller or from...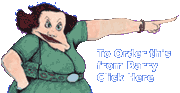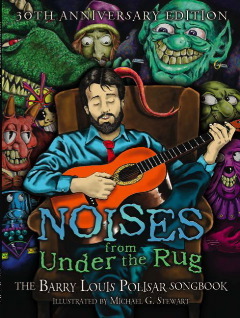 Noises From Under the Rug:
The Barry Louis Polisar Songbook
by Barry Louis Polisar
illustrated by Michael G. Stewart
$7.95, 32 p. paperback illustrated.
ISBN# 0-938663-24-0
Barry Louis Polisar established a national reputation for his original and satirical songs about real kids and their concerns. From "I Don't Wanna Go To School" to the classic "Don't Put Your Finger up Your Nose", here are Barry's best-known songs printed in clear, bold type with accompanying sheet music and chords. Also included in this 30th anniversary edition are original line drawings by Michael G. Stewart taken from the original book.
Newsweek Magazine reported on its original publication: "These could be the glory days of children's music." The Co-Evolution Quarterly declared its author a "clown, minstrel, first-class lunatic and the best kind of hero: outrageous and irreverent all under the license of being irrepressibly funny. Kids--big and little--love him....he's well worth selling all your child psychology books for."
Songs included:
He Eats Asparagus, Why Can't You Be That Way?
I'm a Three-Toed, Triple-Eyed, Double-Jointed Dinosaur
I've Got a Teacher, She's So Mean
When the House is Dark and Quiet
Our Dog Bernard
Tomorrow
I Need You Like a Donut Needs a Hole
My Brother Threw Up on My Stuffed Toy Bunny
Don't Put Your Finger Up Your Nose
I Can't, I Can't
I Wanna Be a Dog
I Don't Wanna Go To School
Underwear
My Mother Ran Away Today
Thump, Thump, Thump
Nothing
It's My Mother and My Father and My Sister and The Dog and My Two Little Brothers and Me