Talkin' Trash: My Personal River Clean-Up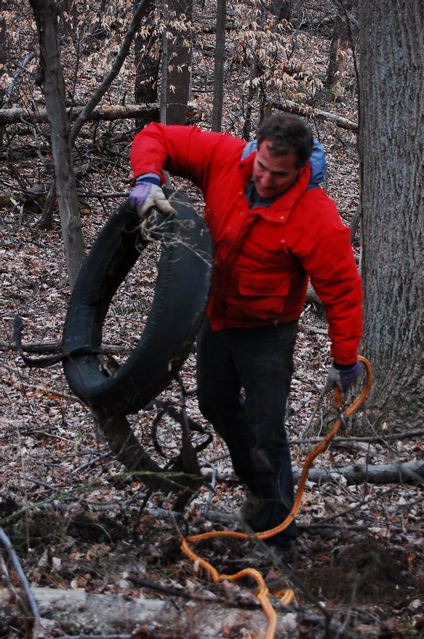 "If you are concerned about the proliferation of trash, then by all means start an organization in your community to do something about it. But before you organize, pick up some cans and bottles yourself."
--Wendell Berry
from his essay Think Little
We live near the Patuxent River in Maryland. I recently hauled out over one hundred tires, car batteries and about thirty trash bags of cans and bottles that had washed into the river next door. When I went back to get the last few tires, my daughter had her camera with her and snapped these photos.
Barry Louis Polisar
Spring, 2009