"He sees life through a child's eye."
The Chicago Tribune
Chicago, Illinois
"These could be the glory days of children's music."
--Newsweek
"Barry Louis Polisar is a clown, minstrel, first-class lunatic and the best kind of hero: outrageous and irreverent all under the license of being irrepressibly funny. Kids--big and little--love him....he's well worth selling all your child psychology books for"
--The Co-Evolution Quarterly
"Barry Louis Polisar has been creating and performing kids' music longer and more consistently than anybody else I am aware of--and he has been more successful doing that than just about everybody else in the field. Barry celebrates the way that kids are, not the idealized way that grown-ups want them to be. It's no wonder that kids have made Barry so popular for so long. He speaks to them like no other writer."
--Eric Herman's Cool Tunes For Kids Music Blog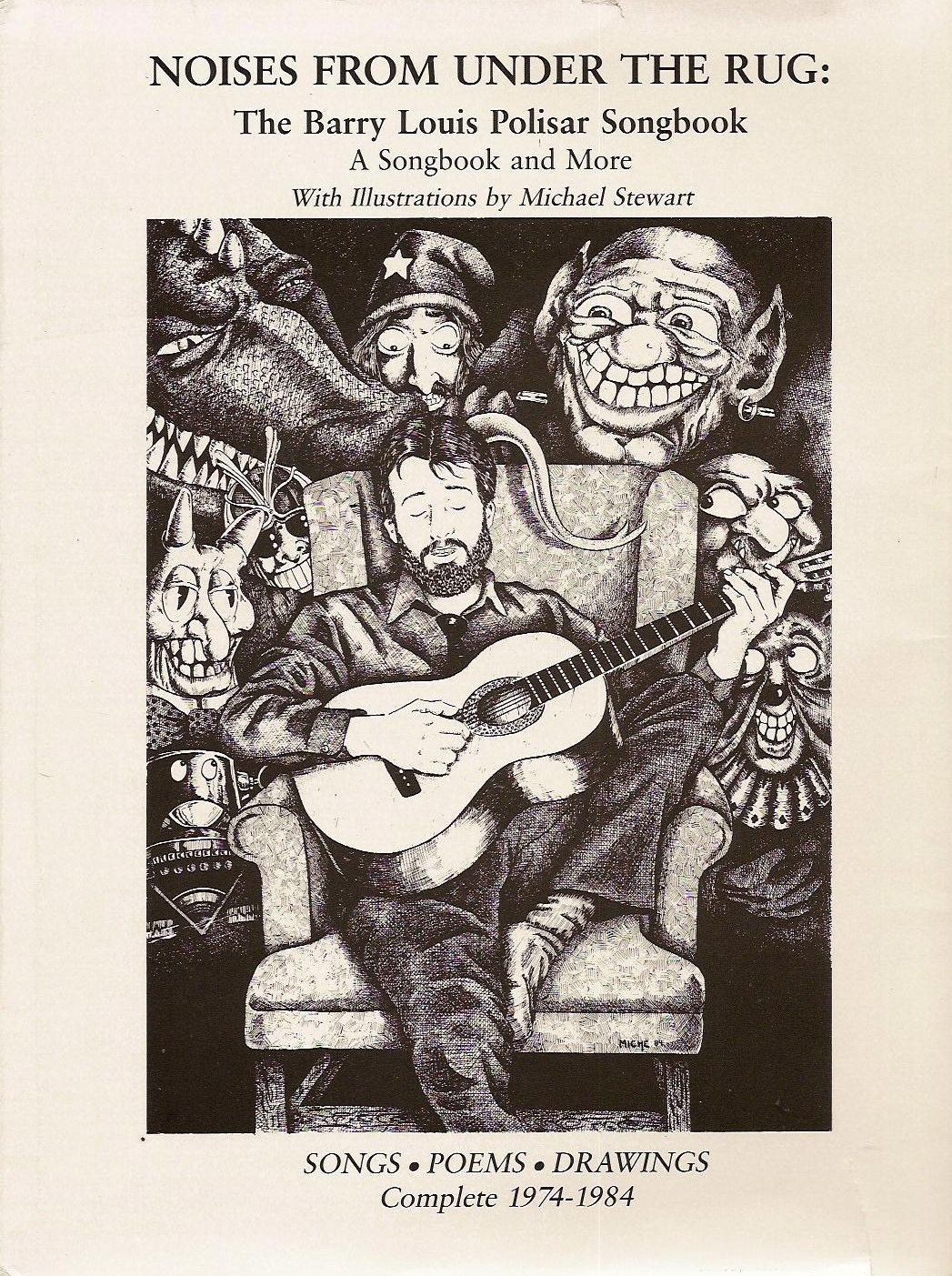 Noises From Under the Rug
The original 200-page edition of Barry's songbook contains the lyrics and sheet music to all of Barry's early songs. It was published in 1985, ten years after Barry began writing and recording songs. This book is now out-of-print, however, an abridged paperback edition of this book was published in 2005 to mark Barry's 30th year singing and writing for children and families.
Barry established a national reputation for his original and satirical songs about real kids and their concerns. From "I Don't Wanna Go To School" to the classic "Don't Put Your Finger up Your Nose", some of Barry's best-known songs are included in the 30th anniversary edition, as well as many of the original line drawings by Michael G. Stewart.