"Polisar strikes at the heart of every kid's funny-bone...these odes to school, siblings, teachers and parents will certainly appeal to Polisar fans, who will have his music ringing in their ears."
School Library Journal
"Polisar demonstrates more respect for children than just about any other artist, celebrating them as they are and encouraging them to laugh at themselves."
American Library Association
"Don't miss this one!"
The Green Bay Press Gazette
Green Bay, Wisconsin
"Barry is obviously not a grown-up. He is, in fact, proud that he has hung onto his childhood. He remembers squabbles with his sister, having to finish everything on his plate and wondering why teachers sometimes don't like their students. And because he remembers, children like him."
The La Crosse Tribune
La Crosse, Wisconsin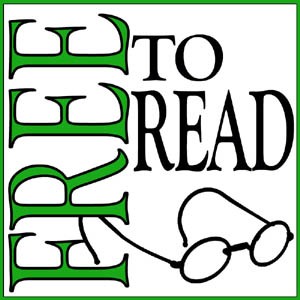 Read this book for free here

Order from your local bookseller or from...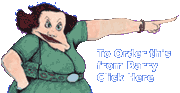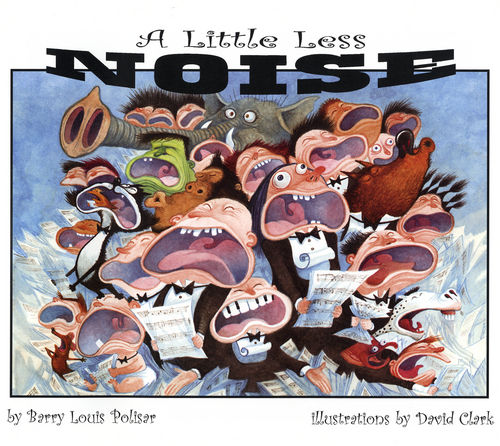 A Little Less Noise
by Barry Louis Polisar
illustrated by David Clark
$14.95, 32 p. color illustrated.
ISBN# 0-938663-23-2
"When Barry rails about being forced to eat asparagus or comb his hair, he's speaking for countless children who don't have his ability to rebel through rhyme. His greatest asset is his ability to think like a child," writes The Herald American of Syracuse, New York.
In the world of Barry Louis Polisar, live tormented babysitters who won't come back, pesky siblings, and children who refuse to do as they are told, not to mention various monsters, dinosaurs and a dog that runs off with the school bus driver. This is a brand new edition of some of Barry's best-loved song lyrics as illustrated poetry complemented by David Clark's wonderful full-color drawings.
Barry's songs have appeared on numerous award-winning recordings. His early recordings are cataloged in the Songwriters Hall of Fame and his songs have been published by Sesame Street and The Weekly Reader. His best song lyrics are gathered here.
The Co-Evolution Quarterly said it best: "Barry Louis Polisar is a clown, minstrel, first-class lunatic, and the best kind of hero: outrageous and irreverent, all under the license of being irrepressibly funny. Kids--big and little--love him. He's well worth selling all your child psychology texts for."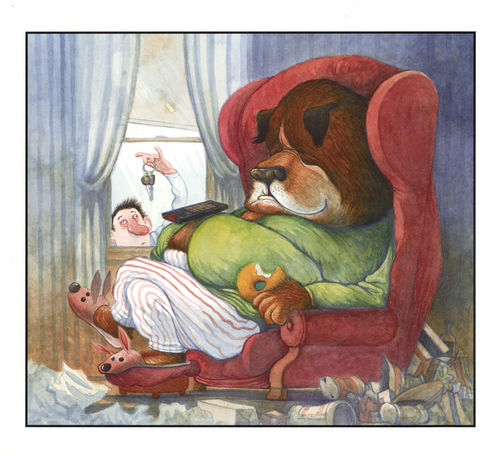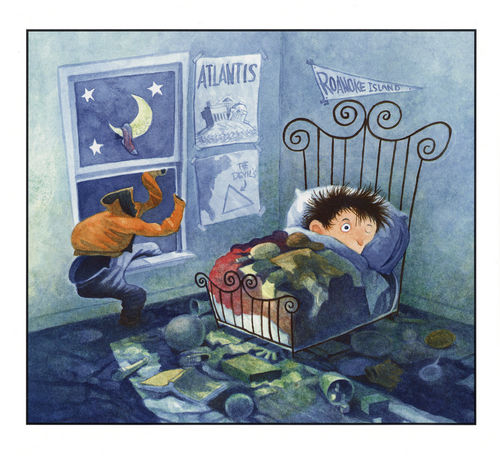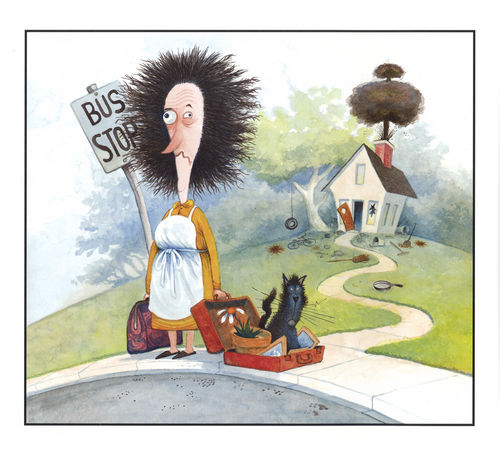 Press arrow to hear Barry read this book